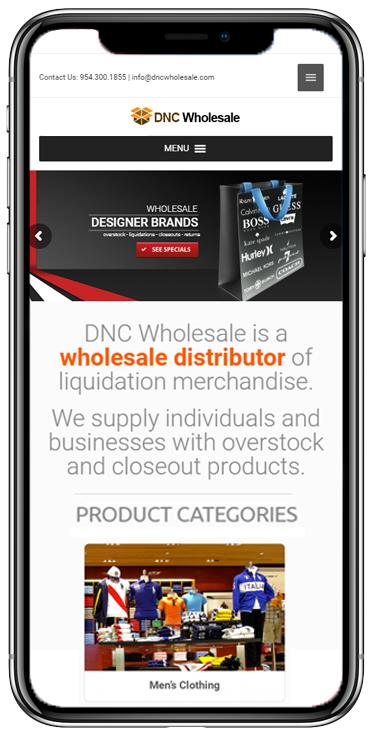 DNC Wholesale Distributor is a specialist wholesaler of overstock, closeouts, and liquidation merchandise. We service thousands of customers both in the United States and around the globe. We carry a wide range of liquidation products and supply individuals and businesses with products at a fraction of their original value.
We wholesale clothing, handbags, jewelry, shoes, bedding and more, from popular designer brands. The wholesale merchandise we offer is obtained in large quantities from major department stores and distributors in the United States. Therefore we can provide our customers these authentic products and the opportunity to attain a considerable profit margin when reselling them.
If you are looking for a wholesale supplier and liquidator of designer merchandise, you have come to the right place. It doesn't matter if you are searching for wholesale merchandise, to sell at a flea market, dollar store, eBay, your own online store, or your actual retail store. We can supply you with well-known designer brands for all your needs. We want to be your source and supplier for quality products at affordable prices.
We believe that no customer is too big or too small. You can purchase one of the small lots we have on special, or a container full of merchandise, as many as you need. Whether you are just starting out or have an established business, we strive to provide the best service in the industry.
Because we work with several freight forwarding companies, we are able to sell and export our overstock lots worldwide, to all countries, at competitive rates. It doesn't matter whether you will ship to another city, state, or country; we make sure shipping is fast and easy.
We are open 5 days a week and emails are monitored 24/7. Your emails will be replied to in a timely manner and you will always have a human to talk to when calling during business hours.
We know that selecting a new wholesale supplier can be a tricky process and we would like facilitate it as much as possible. You are always welcome to call or email with any questions or concerns, and we look forward to working with you!